Tweet
If your kids are like mine, they can't wait for the holiday break from school. It seems the first few days are full of fun and then... you guessed it: Those dreaded words, "I'm bored." When my children were younger, it was easy to keep them entertained. They pretty much liked any activity we could think of. As they grew older, they didn't want to do much with me, well my boys didn't anyway. I still want to do something with them. I found the perfect activity to get my twelve-year-old son willing to do something with me. Okay, the offer to let him eat anything we make could be construed as a bribe. Whatever works, Right? My solution, a fun and easy homemade treat, easy turtles. Try this at home in the next few days. They make a great last minute gift and don't take long at all.
How to Make
Easy Turtles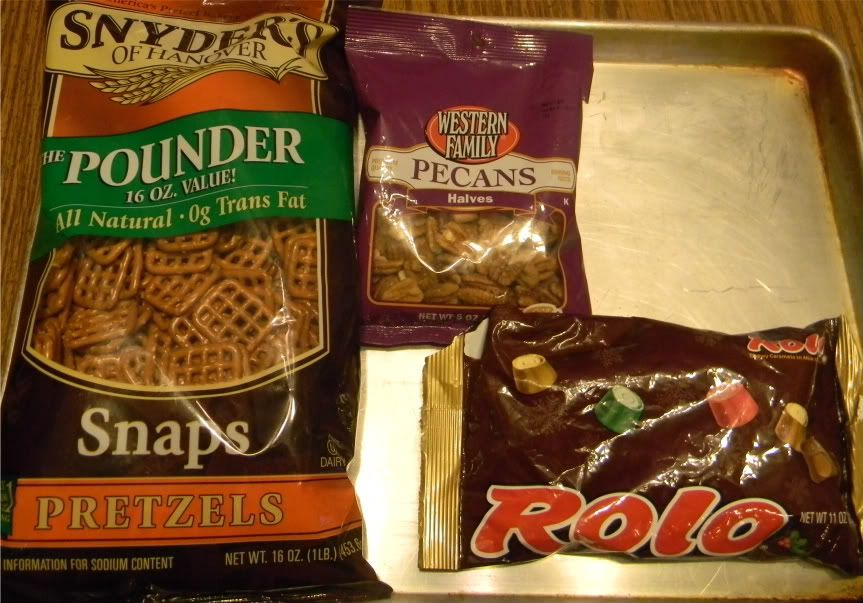 You will need
1 bag of pretzels (the square work the best)
1 bag of Rolo brand candy
1 bag of pecan halves
Cookie sheet
A few sets of willing hands
Directions
Wash those sets of willing hands
Unwrap Rolos
Set in center of pretzel
Put in oven at 225 degrees for about 2-3 minutes or until the caramel/chocolate is soft
Press the flat side of the pecan onto the chocolate an press down about halfway.
Cool and enjoy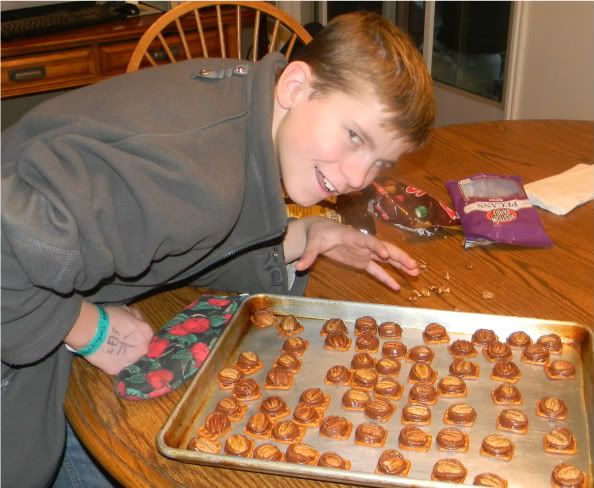 My son invited a friend over to help us with the project. It was a great way to get the older boys into the kitchen. My son had a blast and even made a second batch of gluten free turtles for his older sister with gluten free pretzels.
In the spirit of my blog, all ingredients for this project are Made in USA.
**Disclosure: This is not a paid post nor is it endorsed by any of the products pictured. I was not provided compensation or product in exchange for the post.
Photos in the post are copyrighted and belong to blog owner. Please do not reuse under any circumstances, especially those with children.